News Center
Bringing you the latest news and events from Gateway Community College.
Academics News
CEO Brown Joins City Leaders for Groundbreaking Ceremony
Share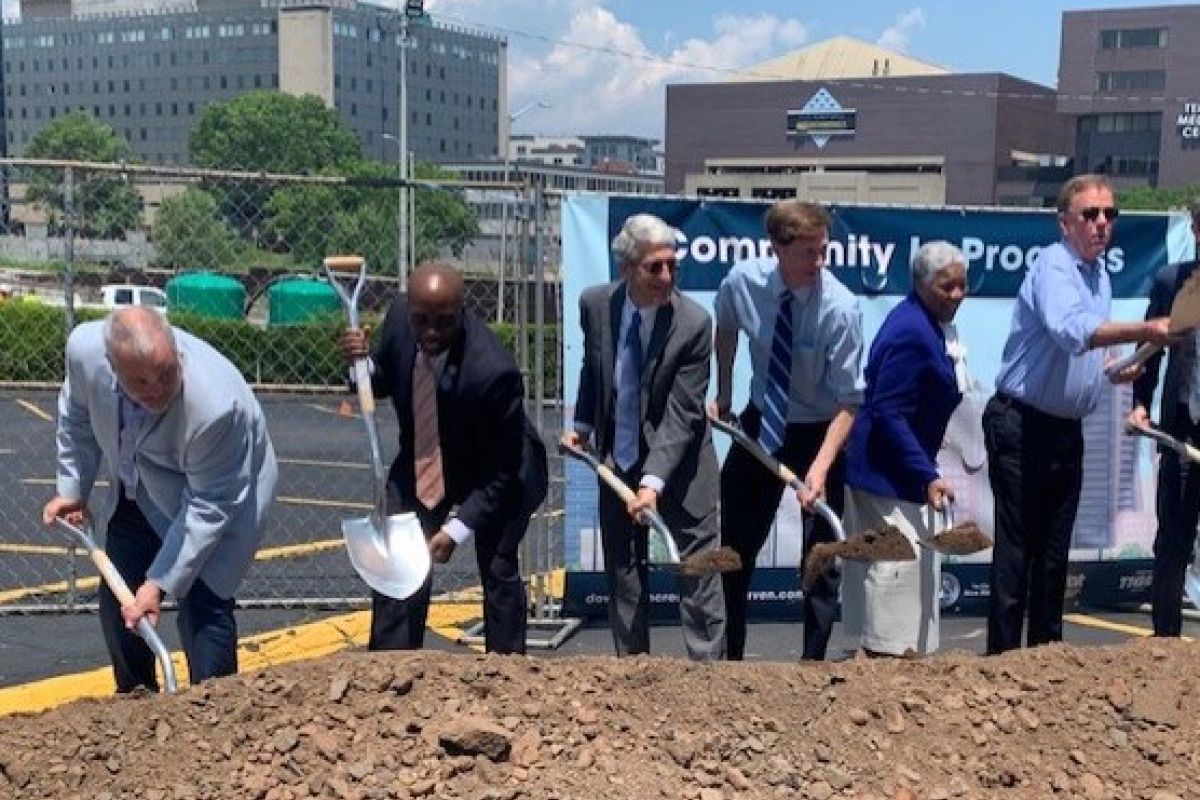 Gateway Community College' (GCC) Chief Executive Officer, Dr. William 'Terry' Brown participated in a June 7 th celebration and groundbreaking ceremony to mark the end of Phase 2 of New Haven's Downtown Crossing project and the groundbreaking for a new 101 College Street building, a 10-story, 500,000 square-foot bioscience lab and office tower slated to be built atop the former Route 34 Connector.
In a press conference with New Haven Mayor, Justin Elicker, project developer Carter Winstanley of Winstanley Enterprises, Senator Richard Blumenthal, and leaders from the bioscience industry and higher education, Dr. Brown commented on the benefits of the development which will transform the Route 34 corridor from an expressway into several walkable urban boulevards and connect downtown New Haven with surrounding neighborhoods.
"The significance of this project, and its impact on our community is already evident," said Dr. Brown. "This project not only facilitates access and navigation around the city, but also expands the possibilities for greater economic growth through increased employment opportunities and access to opportunity for the region's college students."
Dr. Brown also went on to thank Carter Winstanley for his longstanding support of GCC students through his work with the Gateway Community College Foundation to bridge the digital divide through the provision of multiple laptop scholarships.
---
Preview of next Academics News Article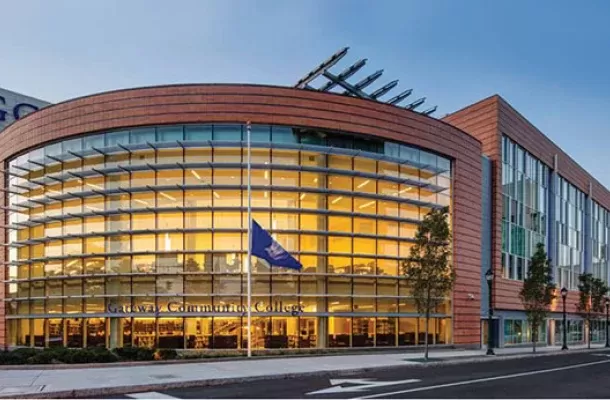 Gateway's Drug and Alcohol Recovery Counseling (DARC) program will offer information sessions beginning next week. The DARC program prepares students for entering the field of drug and alcohol reco...
---
Other Gateway Community College News
Latest Academic News
Latest Alumni News
Latest Arts & Culture News
Latest Campus Life News
Latest Community News