News Center
Bringing you the latest news and events from Gateway Community College.
Alumni News
Eight Students Graduate from Transition Program for Young Adults
Share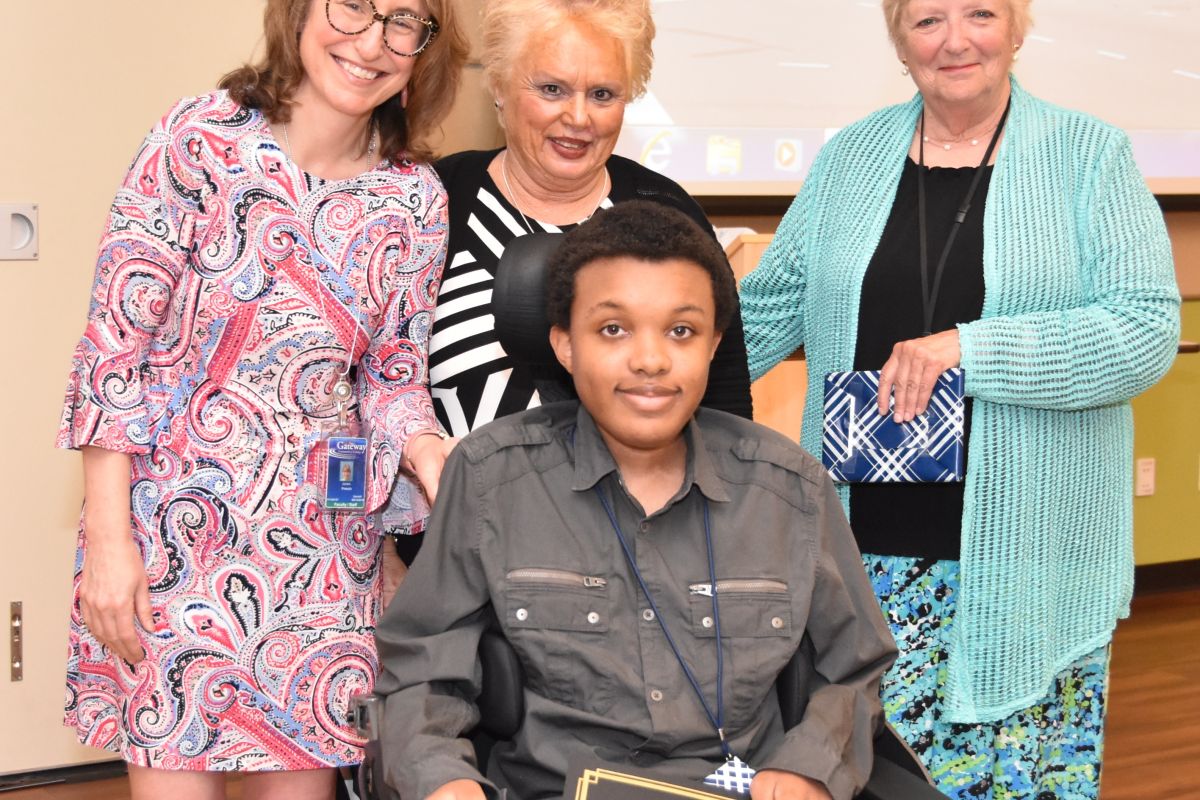 Eight students celebrated an important milestone June 11 at Gateway Community College (GCC), completing graduation from Step Forward I, a supportive program that develops workforce readiness.  
A 10-month non-credit program for young adults (18-21) with mild cognitive disabilities, the program eases the transition to college.  Students receive classroom instruction, develop interpersonal communication skills, and gain community or campus-based work experience.  They learn about career planning, job search skills, personal finance, self-advocacy, nutrition, and fitness.
The Step Forward program has been at GCC since 2004.  Its graduation ceremony is a tradition and one of the highlights of the year at the college, as the Step Forward students become known to the college community through campus internships, working in the mailroom, library, science lab, the Early Learning Center, Information Technology department, and other areas of campus.  
Mark Kosinski, dean of Administrative Affairs, Instructor Nancy Tingley, and Step Forward students Steven Mazzacco and Juliana Ruggiero served as keynote speakers.  Mazzacco and Ruggiero had high praise for the program, instructors, and off-campus team-building activities they participated in. 
Ruggiero, who uses a wheelchair and had help from a paraprofessional from elementary school through high school, said that Step Forward I helped her to gain confidence in her own abilities.  She admitted that she was very nervous before starting at GCC.  Her thoughts raced between what to expect to how students would interact with her.
"My nerves were so bad it made me not want to leave the house.  However, I pushed through the fear and attended," Ruggiero said, recalling the first day and the shakiness she felt. 
Her nervousness faded away quickly between the reassurances of staff and the students' genuine kindness.  They not only accepted her, but the Step Forward experience provided something to look forward to. 
"I was surprised how this year and last year's group of students took so much interest in all my equipment that I use for school.  Some of them wanted to help me carry my lunch, pick up things when I drop them on the floor or hang my backpack on the back of my chair," Ruggiero said.  
In the second year, the program focuses on career objectives and students are required to complete an internship in their chosen field of study.  They attend non-credit seminars to strengthen study, time management, and organizational skills. Students also receive individualized academic and disability-related advising, as well as case management.
Levels of support are reduced over time, allowing students to experience more independence.  Most students have the financial support of their home school district, which covers the program costs and transportation.
---
Preview of next Alumni News Article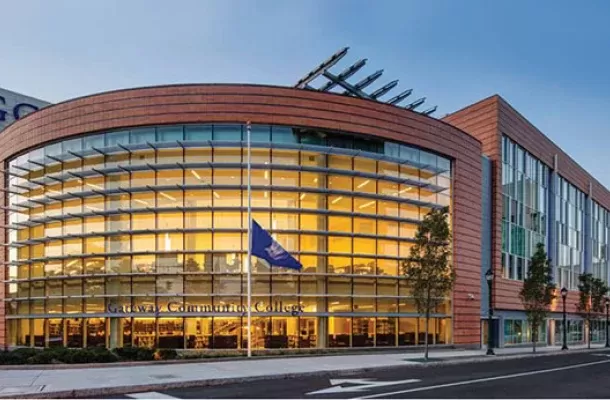 This year's commencement ceremony included a special presentation of a posthumous degree to an exceptional student, Tashyah Greene, who died suddenly in April. Tashyah's mother, Stacey McCoy Green...
---
Other Gateway Community College News
Latest Academic News
Latest Alumni News
Latest Arts & Culture News
Latest Campus Life News
Latest Community News