News Center
Bringing you the latest news and events from Gateway Community College.
Campus Life News
GATEWAY COMMUNITY COLLEGE RETURNS TO IN-PERSON CELEBRATION FOR MAY 27 COMMENCEMENT CEREMONY
Share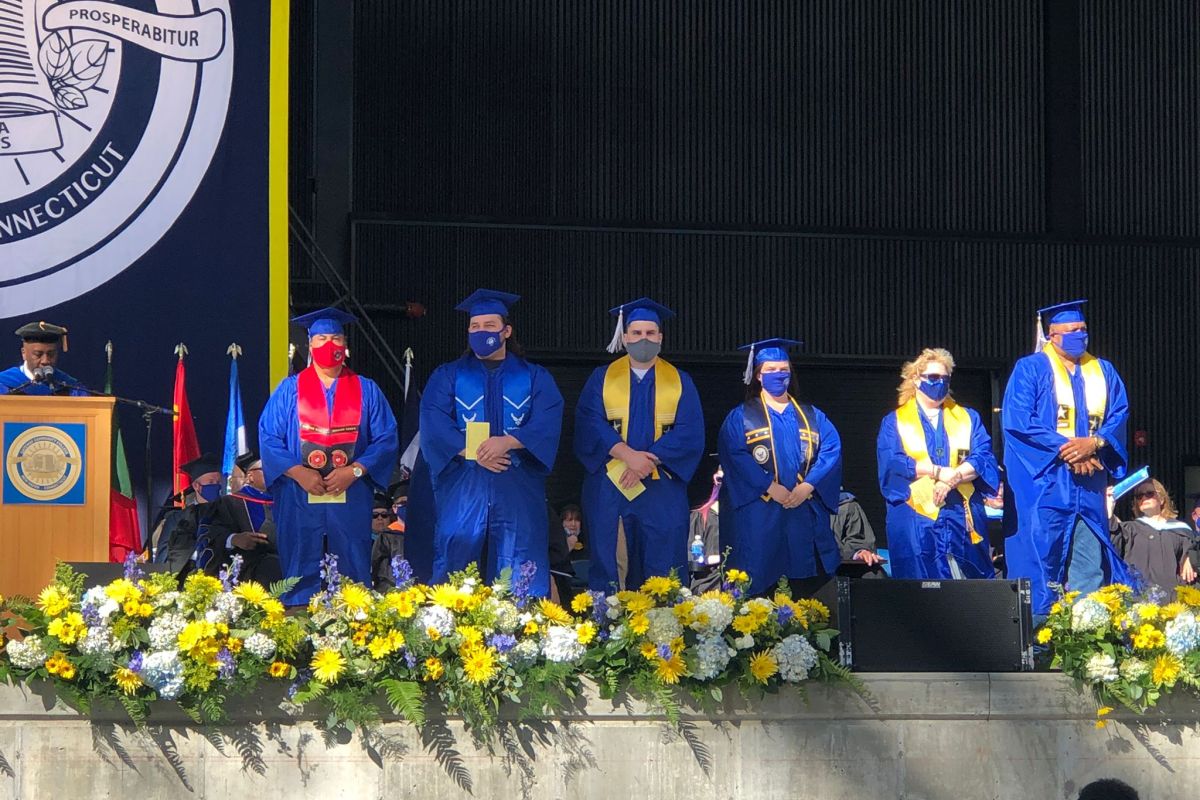 Gateway Community College (GCC) will celebrate the Class of 2021 by returning to an in-person commencement ceremony after foregoing the event in favor of a virtual ceremony in 2020.  GCC's 29th Commencement Ceremony will take place at the new Hartford Healthcare Amphitheater in Bridgeport on Thursday, May 27 at 4:00 p.m., and will adhere to current safety protocols for mask-wearing and social distancing.  
Members of the Class of 2020 have also been invited to participate in this year's proceedings, to share in the milestone experience of donning a cap and gown and walking across the stage.   
"Commencement is such an important and exciting milestone for our students," said Dr. William (Terry) Brown, GCC Chief Executive Officer. "We missed being with them and cheering them on, and now that so many are vaccinated and safety restrictions are somewhat relaxed, we are excited to celebrate with our graduates and their families."   
Of the 792 graduates that make up the GCC Class of 2021, 48% are the first in their family to graduate with a college degree. Thirty-two percent are graduating with a GPA of 3.5 or higher, and 47% identify as belonging to a minority group.  This year's graduates span an almost sixty-year age difference, from 18 to 67, and include 12 United States military veterans. 
The most popular majors are Liberal Arts and Sciences and General Studies (29%), and Health Sciences: Nursing or Allied Health (29%). Other popular majors included Business, the Engineering Technologies, and Computer and Information Sciences and support services.   
A posthumous Recreational Therapy degree will be presented to the children of Margaret Mansfield, who passed away earlier this year. Her son, Parker Toth, who is also a member of the 2021 graduating class, will be joined by his brother Buddy Toth, and sister Mary Melillo and their sister Grace Toth who will be an incoming freshman for this fall. 
Both the Classes of 2020 and 2021 will be remembered as the most resilient and determined graduates in the history of the college. Persevering in the face of unprecedented circumstances, this commencement celebrates their victories over the multiple challenges that they overcame to complete their studies. 
The GCC Class of 2021 is abounding with stories of triumph over adversity. For Accounting major, Mohammad Sharif Kakar, and Entrepreneurial Studies major, Eric Stanford, the pandemic was just one more hurdle to overcome.   
Kakar, an Afghani refugee whose family fled to refugee camp in Pakistan in the 1980's, faced the terrors of war and destruction while living in uncertainty without access to education for over nine years. Once he immigrated to the U. S., he chose Gateway to realize a long-held dream and resume his studies. "I am grateful for getting the education that I needed at Gateway." 
A New Haven native, Sanford, turned his life around after almost a decade of gang violence and incarceration by starting his journey at Gateway where the college community "became like another family." 
Two distinguished members of the community will be recognized as CSCU Shoreline-West Regional President, Dr. Thomas Coley and CEO Brown confer an Honorary Degree on Workforce Alliance CEO, William P. Villano. The honorary degree is awarded to members of the community whose exemplary accomplishments advance the work and reputation of the college.  
The President's Community Leadership Award will be presented to Mimi Lines, Esq., a lawyer with Robinson + Cole LLP, and member of the Gateway Community College Foundation Board. Both Lines and Villano were slated to receive their respective honors in 2020 but were deferred due to the Covid-19 pandemic. 
The Gateway Community College 2021 Commencement Ceremony will be livestreamed on the college's Vimeo, Facebook and YouTube portals beginning at 3:45 p.m. on Thursday, May 27, with a 4:00 p.m. start for the ceremony. 
---
Preview of next Campus Life News Article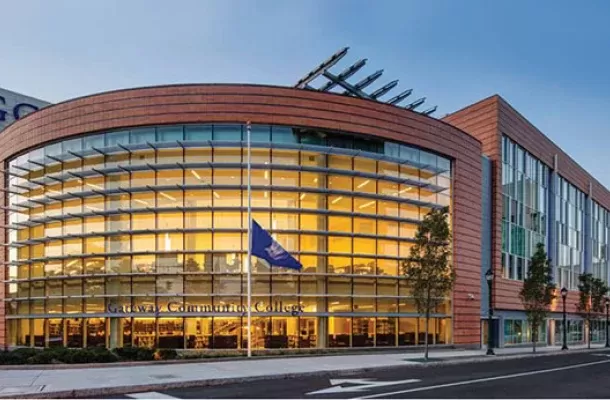 The Connecticut Society of Radiologic Technologists (CSRT) hosted the Radiologic Science Registry Review competition, known as the Kahoot College Bowl, in which Radiography students from Quinnipiac...
---
Other Gateway Community College News
Latest Academic News
Latest Alumni News
Latest Arts & Culture News
Latest Campus Life News
Latest Community News