News Center
Bringing you the latest news and events from Gateway Community College.
Campus Life News
Philanthropy Fuels Holiday Season for Gateway Community College
Share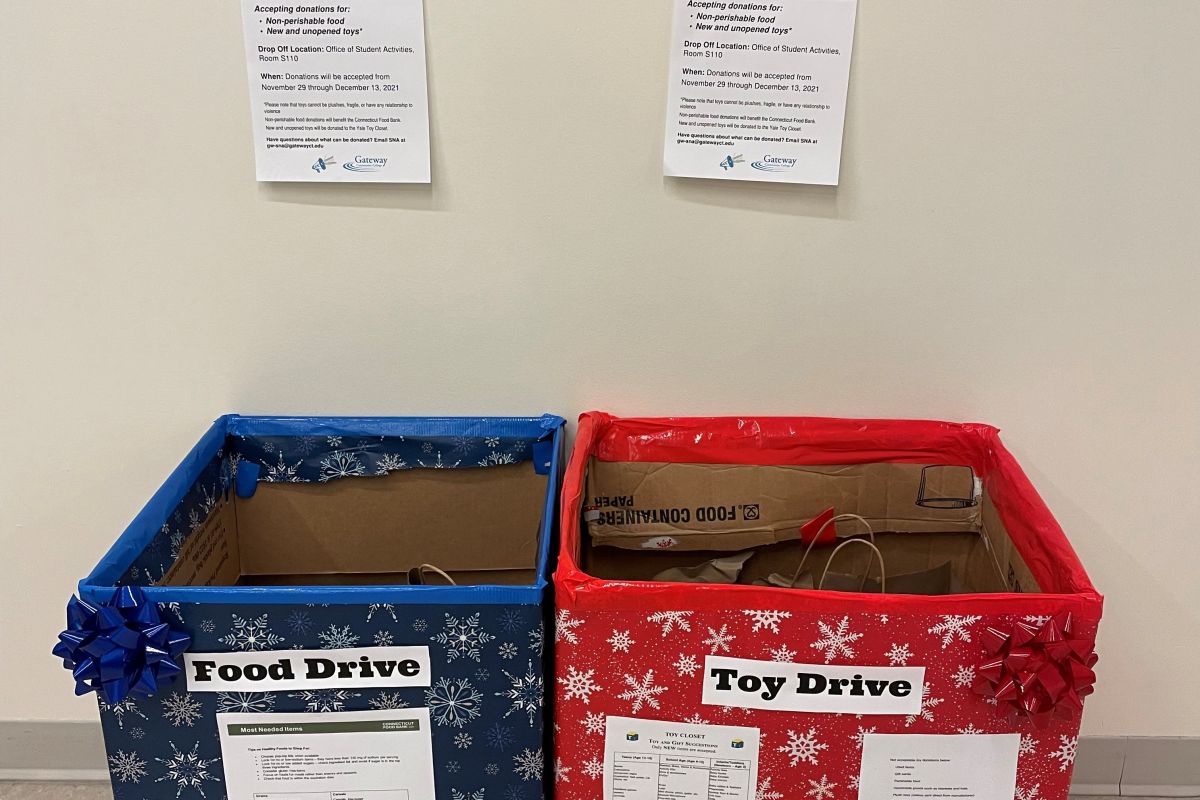 Over the 2021 holiday season, staff, faculty, and student organizations of Gateway Community College (GCC) are all in the spirit of giving. 
Students from the GCC Radiology Club recently partnered with Lyman Orchards of Middlefield, CT for a fundraiser  involving delicious treats. The initiative was named "Pies and Cookies for a Cause". From November 5th to November 15th, participants were able to purchase a pie or a cookie dough from Lyman Orchards and 15% of the proceeds were donated to the Ronald McDonald House. 
Assistant Professor of Mathematics Teresa Cole and Director of Student Activities Alfred Guante coordinated a shoe collection drive in partnership with an organization called Funds2Orgs.  Partnering with Funds2Orgs allows for gently worn shoes and sneakers to be sent to countries plagued by systemic poverty. Shoe and sneaker donations are accepted through December 9, 2021. All donations should be dropped off in room S110. 
The spirit of giving back continues with the Student Nurse Association's (SNA) Annual Food and Toy Drive. All non-perishable food donations will benefit the Connecticut Food Bank. New and unopened toys donations will benefit the Yale Toy Closet. Donations are accepted through December 13th, 2021 and can be dropped off in room S110. 
"All of the philanthropic events that are going on circles back to this idea of community and always looking outward for that connection with the city of New Haven," said Gillian Farnan, Associate Director of Student Activities. "It's nice when you see students, faculty, and staff thinking about the areas around the walls of the institution. It makes for a thriving community outside of Gateway and gets our students out there helping out others who might need it most during this challenging time." 
---
Preview of next Campus Life News Article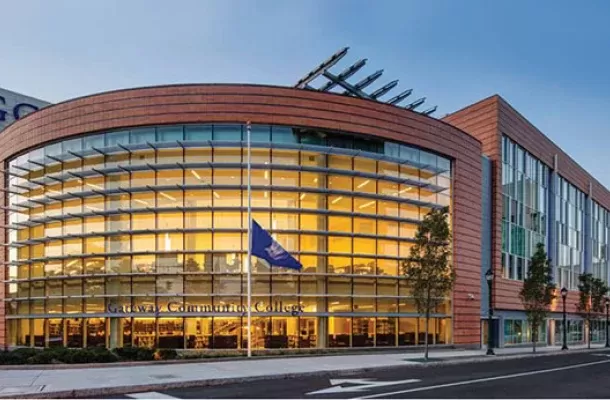 By Madeline Greene, GCC Student On Wednesday October 20th, one of Gateway's journalism classes interviewed former WTNH news correspondent and current Director of Multimedia Communications for Hart...
---
Other Gateway Community College News
Latest Academic News
Latest Alumni News
Latest Arts & Culture News
Latest Campus Life News
Latest Community News