News Center
Bringing you the latest news and events from Gateway Community College.
Campus Life News
Students Take Top Prizes at Entrepreneurship Foundation Business Conference Competition
Share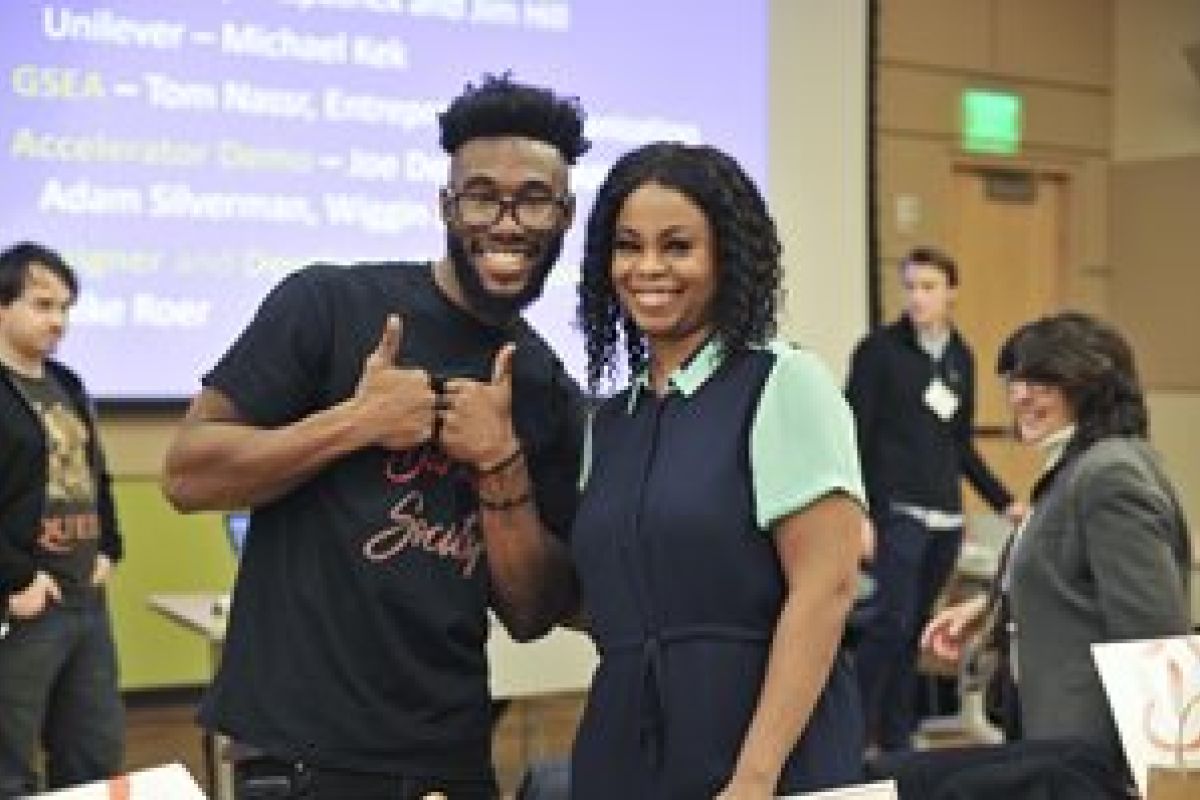 Twelve students from Gateway and Housatonic Community Colleges won awards and honors at the Entrepreneurship Foundation's 23rd Connecticut Business Conference and Competition, an entrepreneurial challenge that featured about 150 college students from across the state.
The Fall 2019 competition, which was held on the GCC on Dec. 6, attracted student entrepreneurs and faculty advisors from 11 institutions of higher learning across Connecticut, according to Mike Roer, the Entrepreneur in Residence at both Gateway and Housatonic, who also runs the Venture Lab at both schools and organizes the biannual business conference and competition.
Roer, the president of Entrepreneurship Foundation Inc., said he was "pleased and encouraged" by the showing of the students from the two Community Colleges. All told, the Gateway and Housatonic students made the final round of competition in five of the six events that were contested on the day, and entered the winner's circle in four of them.
The conference and competition, which is held towards the end of each semester, offers various contests in which student entrepreneurs compete for a total of $20,000 in cash grants and awards. The event also includes entrepreneurial workshops, one-to-one mentoring sessions and a wide assortment of networking opportunities.
Aside from the two community colleges, the Dec. 6 competition drew students from: Central Connecticut State University, Fairfield University, Quinnipiac University, University of Bridgeport, University of Connecticut, University of Hartford, University of New Haven, Western Connecticut State University, and Wesleyan University.
Gateway and Housatonic were represented by a total of about 30 contestants at the event. The students who took home prizes included: Eryn Ifill of Gateway, who placed second in the Elevator Pitch Olympics, and Roger Manandhar of Housatonic, who took home third-place honors in the same event. The Elevator Pitch Olympics gives each competitor 30 seconds to sell or "pitch" their business or business proposal.
In the Innovation Challenge competition, a team event in which each squad must solve a real-life problem submitted by an actual business, a four-member team from Housatonic – which included Lance Supersad, Maxwell Marrone, Marcelo Araujo and Victoria Constantino – won their event, which revolved around a problem submitted by the South Central Connecticut Regional Water Authority.
That same Housatonic team of Supersad, Marrone, Araujo and Constantino, joined by Raymond Gant and Elie Laurena, also finished third in the Branding Portfolio competition.
The Branding Portfolio event was won by a team from Gateway led by Damali Dunlap. Damali, the founder of a business called Damali Society, was assisted by Brandon Murphy.
The Gateway team of Dijhey Olowu and Mulanga Kamba tied for first place in the Mobile App competition, while Housatonic's Supersad, who owns and operates his own successful business – Chows Parts Bazaar, which imports and exports performance auto parts – finished among the six finalists for the Global Student Entrepreneur Award.
The increasing number of students from Connecticut's community college is an encouraging sign, Roer said, given the confidence boost competing against students from the state's top schools can produce.
"I'm delighted to see the confidence and courage of our students going head-to-head with their peers from some of the largest and wealthiest institutions in the region," he said. "Admittedly it's gratifying to win, which they did, taking home six of the 22 prizes; but to me, it's more important that they tried. They risked failure to prove they were anyone's equal."
Roer said Capital Community College in Hartford has indicated it will be sending students to the next competition, while students from Manchester Community College have been frequent participants in previous competitions.
Roer also cited the hard work of Rose E. Luglio, of Gateway, and Pamela Pirog, of Housatonic, who coordinate the various entrepreneurial activities at their respective schools.
"It's important to enhance students' skill-sets outside of the classroom," Pirog noted of the biannual business conference and competition.
"Enrichment and enhancement of learning goals creates a unique, engaging student experience. Enjoyment leads to enhanced classroom motivation and learning.
"My job is to create a fun learning environment and these competitions fulfill my objective," she concluded. "The students are so excited!"
Noting that most analysts are predicting that an increasingly higher percentage of U.S. workers will be self-employed in the near future, Roer indicated further information about his Venture Labs – which "help prepare students to transition into self-sufficiency through entrepreneurship" – can be obtained at his Gateway office at S105 and at his Housatonic office at BH338 or on the college websites at GatewayCT.edu and Housatonic.edu.
Story by MARC SILVESTRINI 
---
Preview of next Campus Life News Article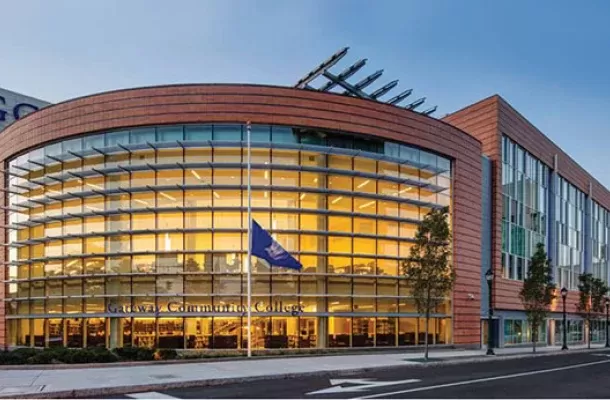 Any time financial difficulties crop up, they can create serious hardships for families. During college, students often find these struggles particularly unmanageable, leaving them wondering whethe...
---
Other Gateway Community College News
Latest Academic News
Latest Alumni News
Latest Arts & Culture News
Latest Campus Life News
Latest Community News