News Center
Bringing you the latest news and events from Gateway Community College.
Community News
CT NAACP Names GCC CEO, William T. Brown Among The 100 Most Influential Blacks in Connecticut
Share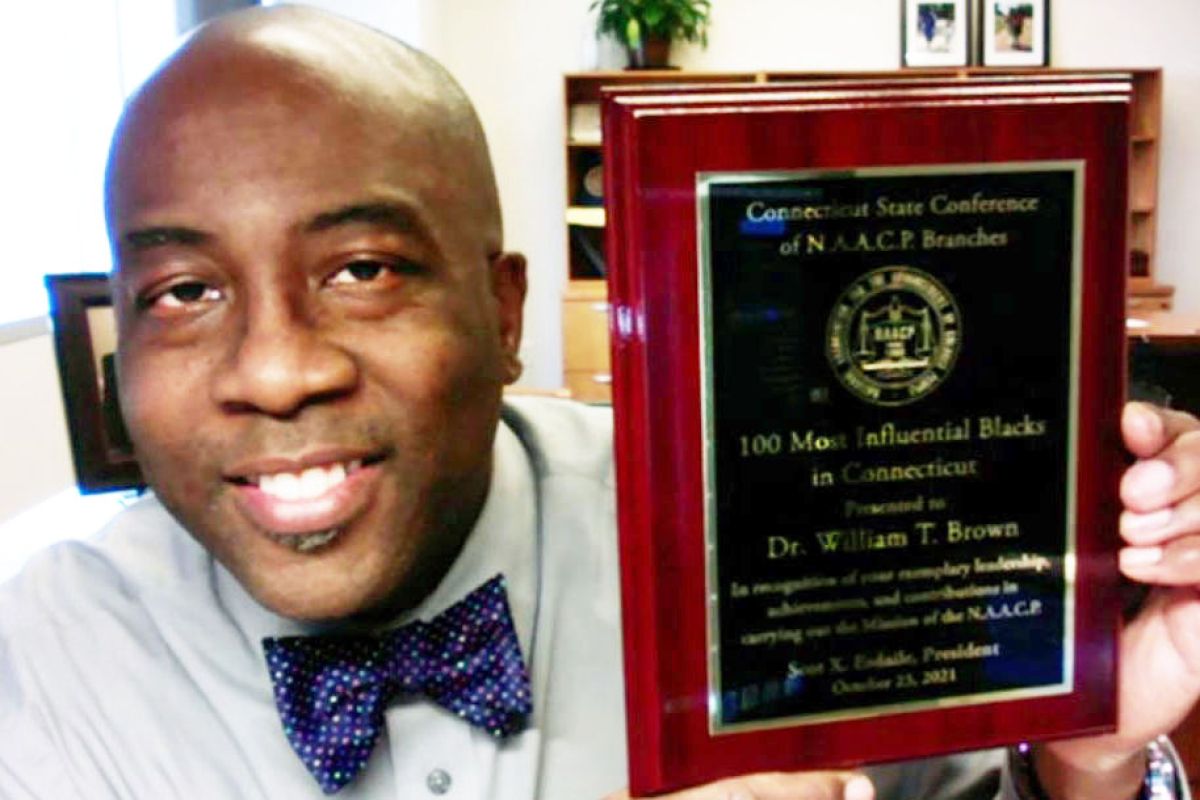 The Connecticut Chapter of the National Association for the Advancement of Colored People (NAACP) recently named William Terry Brown, Ph.D., Chief Executive of Gateway Community College (GCC) among the 100 Most Influential Blacks in the State of Connecticut for 2021.    
The distinction celebrates Dr. Brown as one of Connecticut's "renowned influencers and trailblazers who often go  unrecognized for their exceptional work in the community."  
Appointed Chief Executive Officer of the state's largest community college in 2020, Dr. Brown is no stranger to the Connecticut Community College system. He served as faculty at Norwalk Community College and in various administrative roles at Naugatuck Valley and Housatonic Community Colleges. Most recently he served as Vice President for Academic and Student Affairs and then as Special Assistant to the President for Strategic Initiatives at Nashville State Community College.      
"I am honored and grateful to be recognized by the Connecticut NAACP," said Dr. Brown. "I am also grateful to the GCC faculty, staff, and our Foundation Board, who work tirelessly to support our students and break down the barriers that may prevent them from realizing their goals.  Any recognition I receive is a reflection of our collective commitment to education and service."   
As the CEO of Gateway Community College, Dr. Brown leads with a keen focus on ushering GCC into a new era as Connecticut State Community College's largest campus. His commitment to equity, integrity and inclusiveness defines his leadership and contributes to the institution's success as a leader in workforce development and fundamental higher education.    
This year, GCC celebrates 30 years of providing excellence in education. No doubt, with Dr. Brown at the helm, the next 30 will be even more exciting.
---
Preview of next Community News Article
The Gateway Community College (GCC) F oundation, Inc., has received a $250,000 gift from the Amour Propre Fund, Inc., a private charitable organization headquartered in New Haven, Conn. The funding...
---
Other Gateway Community College News
Latest Academic News
Latest Alumni News
Latest Arts & Culture News
Latest Campus Life News
Latest Community News