News Center
Bringing you the latest news and events from Gateway Community College.
Community News
CT State Gateway staff members complete Greater New Haven Chamber of Commerce Executive Orientation Program
Share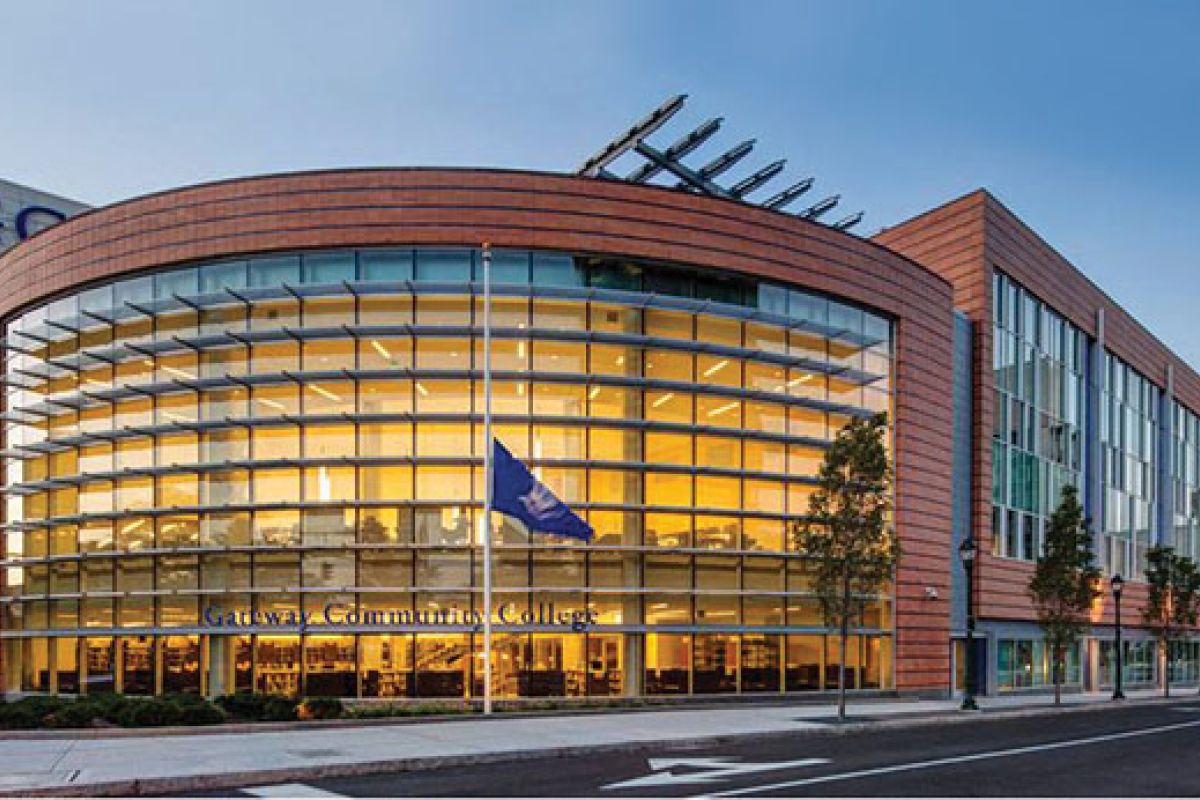 CT State Gateway staff members complete Greater New Haven Chamber of Commerce Executive Orientation Program
Heidi E. Green and Shermaine A. Cooke-Edmonds have completed the Executive Orientation (EO) program of the Greater New Haven Chamber of Commerce (GNHCC) Leadership Center.
Green, CT State Gateway Associate Dean of Institutional Advancement, and Cooke-Edmonds, Executive Assistant to Gateway Chief Executive Officer William "Terry" Brown, Ph.D., were among 11 EO graduates celebrated at a March 22 event at WoodWinds, Branford, Conn. They were honored along with 22 graduates of Leadership Greater New Haven (LGNH), the GNHCC's other premier strategic program for professionals in the area's for-profit, nonprofit, and government sectors.
According to Dr. Brown, Gateway supports and participates in LGNH and Executive Orientation to develop and strengthen the college's leadership and to foster strategic connections within the region. "Fostering collaborations between and among area businesses and emerging leaders within community organizations helps the students we serve," he said. "I thank Heidi, Shermaine, and other Gateway Leadership Greater New Haven alumni who have completed these programs over the years. It's a big commitment of time and effort on their part, but it offers long-term benefits to our twin mission of education and service."
Heidi Green joined Gateway in September 2022, bringing more than 20 years' experience in organizational operations, executive leadership, marketing, and fundraising for nonprofits and educational institutions. She previously worked to raise support for the Universal Healthcare Foundation, Save the Sound, and Trinity College. She was President of 1000 Friends of Connecticut. She studied at Greenfield Community College and Cape Cod Community College, later earning a bachelor's degree in Public Policy and Law from Trinity College, where she was a member of Phi Beta Kappa. She has two sons and lives with her partner, Dave Pickus, in West Hartford.
Shermaine Edmonds is a Gateway graduate who later earned a bachelor's degree and an MBA from Southern Connecticut State University. She joined the Gateway staff in June 2021, after serving as an administrative assistant at SCSU for more than 20 years. She serves on the Board of the SCSU Alumni Association. A Hamden resident since she immigrated from the island of Dominica in 1989, she is co-coordinator of the New Haven Caribbean Heritage Festival, which will celebrate its eighth anniversary in June 2023.
For more information: Heidi Green; This email address is being protected from spambots. You need JavaScript enabled to view it.; (203) 285-2296
---
Preview of next Community News Article
CT State Community College's 12 campuses will hold "Enroll in a Day" for new and continuing students on Saturday, July 8 from 9 a.m. to 1 p.m. Attendees can meet with an advisor, finalize their sch...
---
Other Gateway Community College News
Latest Academic News
Latest Alumni News
Latest Arts & Culture News
Latest Campus Life News
Latest Community News