News Center
Bringing you the latest news and events from Gateway Community College.
Community News
CT State Increases Mental Health Resources at 12 Community Colleges 
Share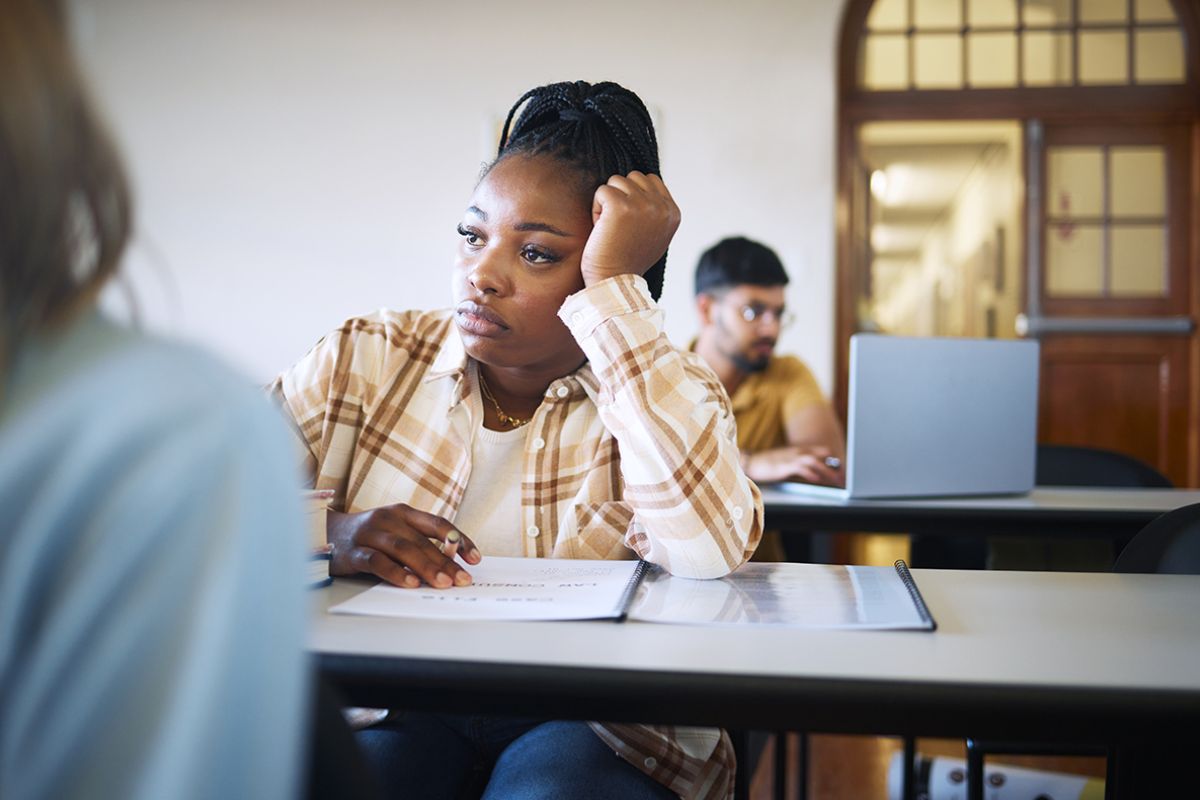 CT State Community College (CT State) announced that it will hire seven additional mental health and wellness counselors and develop new programs as part of a plan to provide greater access to on-site counseling and wellness services at its 12 community colleges.  
The expansion comes after receiving feedback from students and a recent Healthy Minds survey of Connecticut community college students reporting 68% needed mental health support in the past year, mirroring similar data to the Health Minds Network's national survey of students from more than 450 colleges and universities. The survey was a part of a partnership with outside experts to evaluate services and student needs on every campus. 
"CT State has made it a priority to increase support for our students in the wake of this national mental health crisis affecting college students," said CT State President John Maduko, M.D. "Making sure all students have the same level of access to mental health services is integral to our plan for CT State in creating a consistent, positive experience that fosters student success and improves their overall college experience."  
With the addition of the new counselors, each college will have an expert on-site. Counseling and medical support will continue to be available 24 hours a day, seven days a week through a contracted telehealth partner.  
"Even prior to the pandemic, colleges nationally were experiencing an increase in demand for these services," added Meredith Yuhas, Ph.D., CT State's director of mental health and wellness, who was hired in 2022 to lead efforts in developing an equitable, consistent plan. "More than ever before, students are dealing with an array of challenges including coursework, relationships, economic pressures, social injustice, and pandemic losses."   
As part of the plan, CT State will also create a mental health and wellness peer education program, a graduate training program, provide employee training, and develop programs to support social connectedness and an inclusive sense of community.  
With the help of more than $600,000 in grants awarded in 2021 from the Governor's Emergency Education Relief (GEER) Fund, Manchester and Tunxis Community Colleges have created wellness centers. Others have been able to add part-time temporary positions to support students. In addition, all 12 colleges have been able to purchase mental health screening and referral platforms. They have also offered guest speakers, faculty training, workshops and educational materials for students on resiliency building, student coping and life skills. 
Most of the colleges already offer other services for students aimed at helping them succeed including Veterans OASIS centers, tutoring, transportation passes, child care, access to scholarships, food pantries and student clubs and activities.  
Check out the news story on NBC Connecticut.
---
About CT State  
The 12 community colleges in Connecticut are merging on July 1, 2023 to become CT State Community College, one of the largest community colleges in the country and largest in New England, dedicated to quality, access and affordability. CT State students will be able to apply once and take classes at any campus. Locations include Asnuntuck (Enfield), Capital (Hartford), Gateway (New Haven and North Haven), Housatonic (Bridgeport), Manchester, Middlesex (Middletown & Meriden), Naugatuck Valley (Waterbury and Danbury), Northwestern (Winsted), Norwalk, Quinebaug Valley (Danielson and Willimantic), Three Rivers (Norwich), and Tunxis (Farmington and Bristol). Find out more at www.ctstate.edu/becoming.  
---
Preview of next Community News Article
Connecticut native Christopher Chute is now Connecticut State Community College's inaugural chief of police following a public swearing-in ceremony today at Naugatuck Valley Community College.   T...
---
Other Gateway Community College News
Latest Academic News
Latest Alumni News
Latest Arts & Culture News
Latest Campus Life News
Latest Community News