News Center
Bringing you the latest news and events from Gateway Community College.
Community News
GCC's New Hospitality Certification Creates Job Opportunity
Share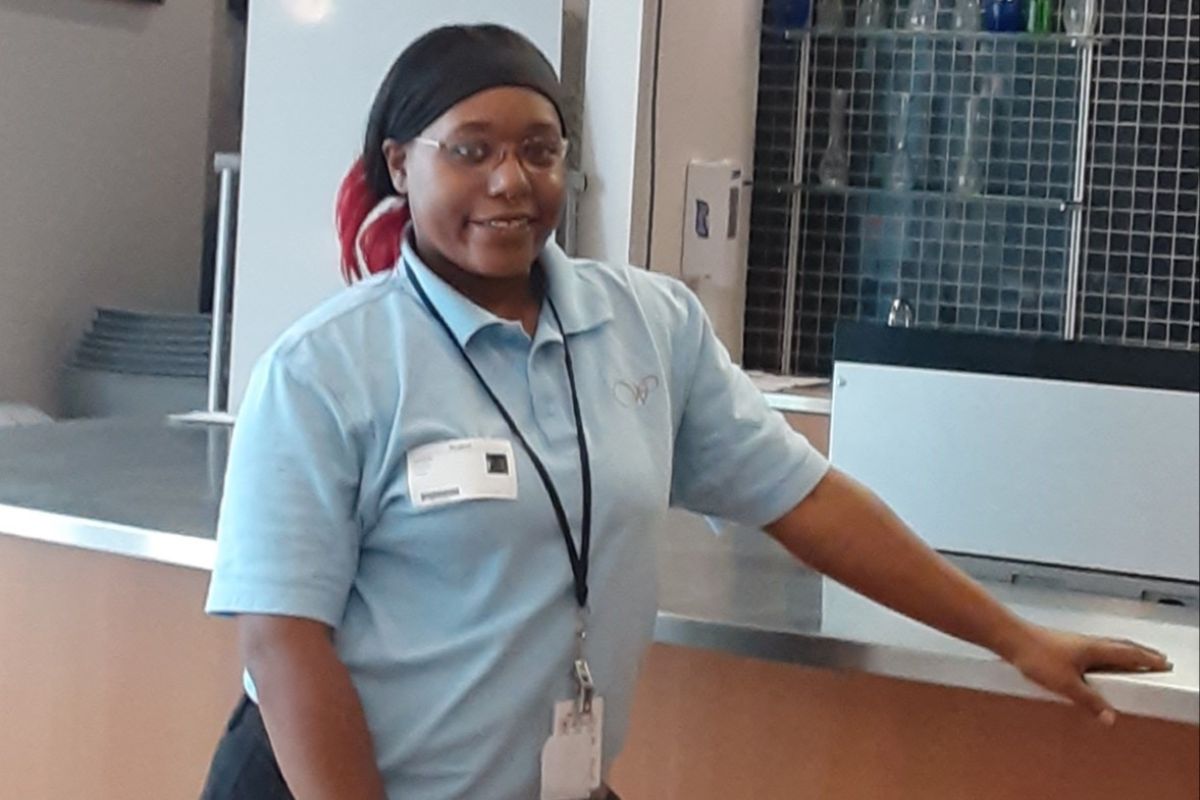 Like many teenagers, Krystal Fuller worked in fast food restaurants during high school.  Unlike many of her peers who left for other jobs, she found the food service industry to be a fit.
After working at Wendy's and McDonald's, Krystal eventually moved into management positions at Halal Guys and  Popeye's, where she worked for seven years.  In 2017, she saw a position at a newly opened Golden Corral buffet-style restaurant in Milford as a good career move and applied for a job with the large chain.  Krystal stayed with the company until it abruptly closed in 2019, leaving her and many others unemployed. 
Krystal, a single mother of two young daughters, struggled to keep up with the bills.  Even with a new position at Panera Bread, the combination of losing a job, single parenting, and low wages took a prolonged financial toll.  She eventually moved to Life Haven, a women's shelter, and applied for government assistance through the SNAP program. 
She realized that a better position in the food service industry would provide more meaningful work, steady hours, and a stable income.  After applying for various openings, she heard nothing. 
Krystal knew her career growth depended on a greater level of knowledge and learned through the SNAP Education & Training program at Gateway Community College about a new opportunity to earn a Hospitality Certification in just two weeks.  SNAP E&T Coordinator Tom Gaudioso said that the program is an excellent way to earn credentials, gain skills, and be connected with employment opportunities.  It's ideal for someone seeking a position in hospitality, tourism, or food service.  The program, taught by Gateway's Culinary Arts faculty, covers communication, networking, lodging operations, residential dining, event planning, culinary skills, and how to operate a successful business.  Students in the program earned certifications in Connecticut Hospitality Awareness Training Program Certification (CHAT), ServSafe Food Handler, and TIPS Training. 
The condensed format met her needs, but Krystal acknowledged that the pace was intense, and a great deal of information was delivered.  Students ranged in age from 25 to 65.  As a single parent, Krystal had the added concerns of setting up temporary childcare arrangements, but found that her classmates could relate, navigating their own challenges to make sure that they could fully participate for the two weeks.  With her new training, she needed to prepare her resume and Gaudioso helped her prepare to market herself by highlighting her new skills.  She recently landed a position as a Dining Associate at Whitney Center, a senior living community in Hamden.  The position seems like an ideal match, as Krystal said she has always had a passion for cooking. 
"I like feeding people," Krystal said, noting that she likes to put her culinary skills to work making fried chicken, empanadas, and other favorites.  She has been known to cook food in bulk and distribute it to the homeless in downtown New Haven, an endeavor that she started on her own as a way to give back.
Krystal said that in her new position with the Whitney Center, she has trained in several departments, and she finds the work environment to be very peaceful, the type of position she has long thought about.  Gaudioso said that Krystal's positive attitude and strong work ethic were evident throughout the program.
"She was motivated to succeed, and we are so proud of her for landing employment in this field," he said.
Photo attached:  Krystal Fuller of New Haven recently completed a two-week hospitality training program at Gateway Community College and was hired as a Dining Associate at Whitney Center in Hamden.
---
Preview of next Community News Article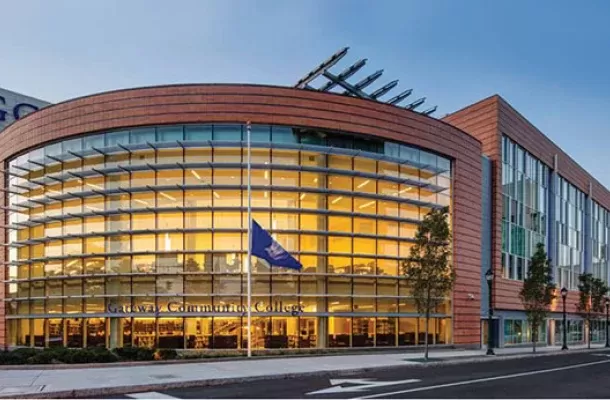 The Gateway Community College (GCC) GREAT Center recently received an $8,000 grant from the Gene Haas Foundation to provide scholarships for manufacturing students. Scholarships will support GCC s...
---
Other Gateway Community College News
Latest Academic News
Latest Alumni News
Latest Arts & Culture News
Latest Campus Life News
Latest Community News