News Center
Bringing you the latest news and events from Gateway Community College.
Academics News
Gateway Community College and University of New Haven Announce New Innovative Transfer Agreement
Share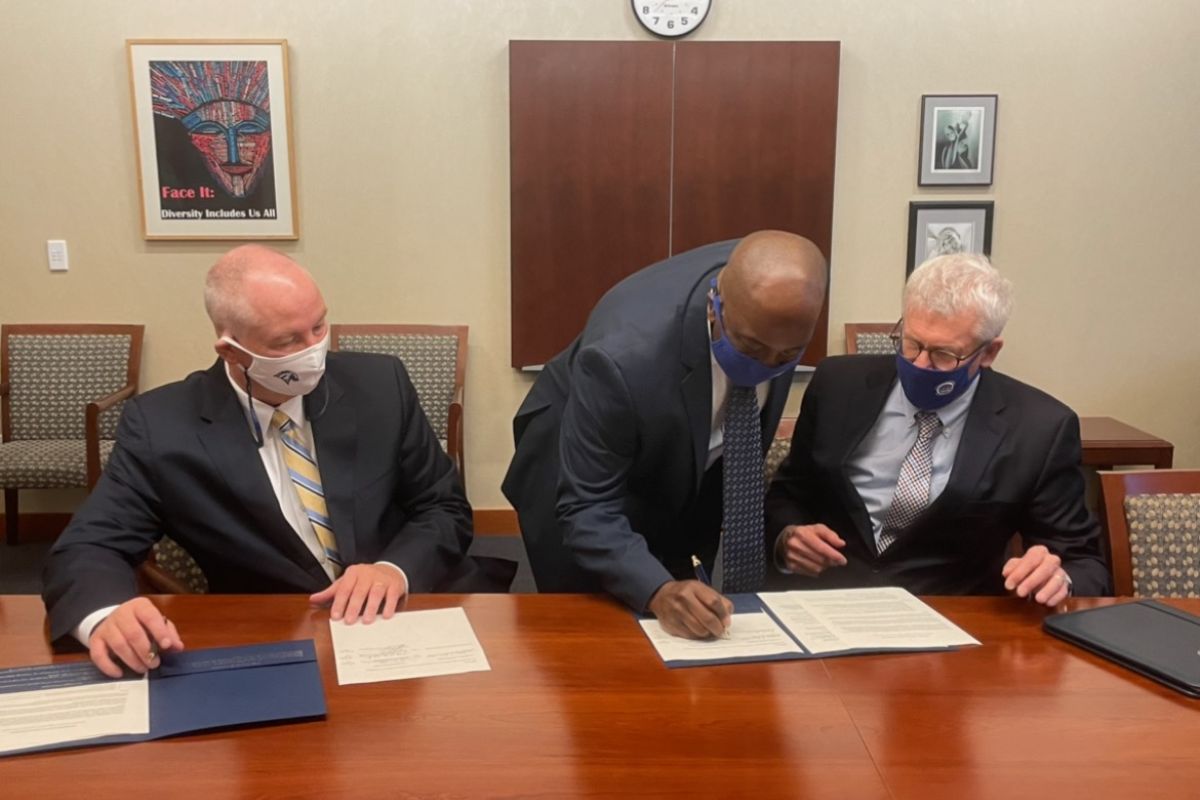 The University of New Haven and Gateway Community College (GCC) have announced a new comprehensive affiliation that, among other benefits, will provide a smooth transition for Gateway graduates to join the University of New Haven community. This unique agreement also features a "respite program," a semester-long option for University of New Haven students to enroll at GCC in order to refocus themselves academically or lower their tuition costs for a term.  
Leaders from both institutions gathered to officially sign this innovative agreement during a ceremony on Thursday, Sept. 16 in the GCC Chief Executive's Office.
"We are delighted to create this articulation agreement and to further formalize a longstanding association we have had with Gateway Community College," said University of New Haven President Steven H. Kaplan, Ph.D. "As the largest state community college in Connecticut, Gateway plays a critical role in educating the workforce of the future. We are pleased to welcome their accomplished, passionate, and driven graduates to our university community. I expect this affiliation will have a profound and far-reaching impact in preparing the next generation of leaders, innovators, and problem solvers." 
"We are grateful to the University of New Haven for forging this very important pathway with Gateway Community College," said William "Terry" Brown, chief executive officer for Gateway Community College. "With greater options for study and enhanced student experience, students will be well prepared for the next step in their educational journeys."
The relationship guarantees GCC students who have completed their associate degree with a cumulative GPA of at least 2.5 a seamless transfer of up to 90 credits, provided they meet certain degree requirements, and offers GCC students opportunities to attend transfer, advising, and partner events at the university. It also ensures that students applying to the university will be guaranteed an Admissions decision within two weeks of submitting a transfer application. Students meeting minimum GPA requirements will be eligible for merit-based transfer scholarships of up to $24,000 per year.
The university and GCC currently offer a program that offers GCC students interested in the university the opportunity to take one course per year at the university free of charge, up to three classes per student. GCC students may also obtain a  student ID card that allows them admission to University of New Haven programming, including athletic events, and the Marvin K. Peterson Library.
The affiliation also establishes a "Respite Program Agreement" that is designed to allow University of New Haven students to take a "respite semester" at GCC, then return to the university. This offers students an opportunity to refocus on academics or lower tuition costs. Students can maintain their housing at the University of New Haven while taking classes at GCC, provided they retain full-time status and cover room and board.
"As a university community, we are steadfastly committed to increasing access to education," said Gregory E. Eichhorn, MBA, the University of New Haven's vice president for enrollment management and student success. "This articulation agreement creates a streamlined admission process for graduates of Gateway and provides significant merit-based financial support for students who have excelled in the classroom. I believe both institutions take particular pride in the innovative respite program agreement we developed to enable University of New Haven students to study at GCC. We know that success comes in all forms, and is rarely a straight line. Above all, though, we are dedicated to ensuring that all deserving students have every opportunity to pursue their professional ambitions."
---
Preview of next Academics News Article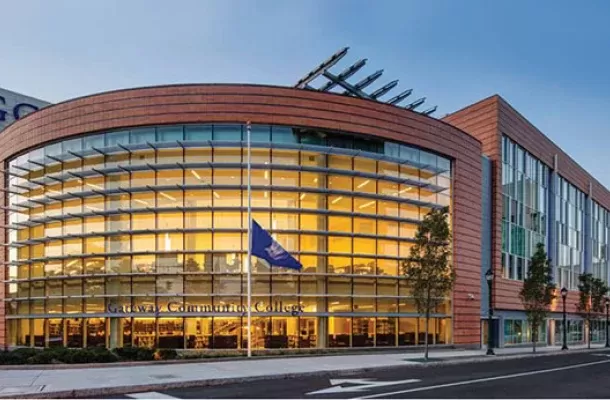 Students who are scheduled for an on-ground class followed by an LRON class will be provided access to the following classrooms/meeting spaces: S-307, S-308, S-311, S-312, S-313, L-200B, L200C. Roo...
---
Other Gateway Community College News
Latest Academic News
Latest Alumni News
Latest Arts & Culture News
Latest Campus Life News
Latest Community News