News Center
Bringing you the latest news and events from Gateway Community College.
Campus Life News
Appreciation Awards Ceremony for Faculty and Staff Takes Place at GCC
Share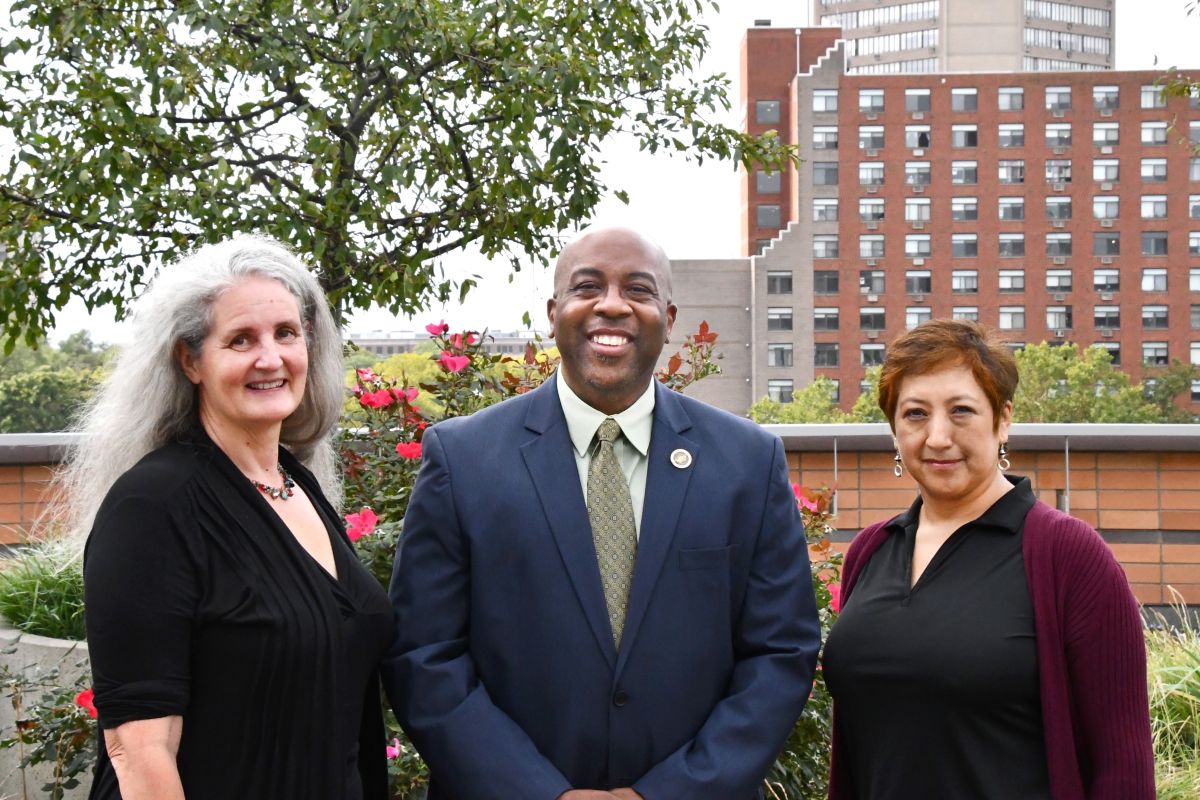 Two distinguished Gateway Community College (GCC) employees were honored for their important work at a ceremony on GCC's campus on Friday, October 29, 2021. The event was held in-person and streamed on Gateway's Official Facebook page.
For the past 16 years, Faculty and Staff Appreciation Awards have set out to highlight an outstanding faculty and  staff member who displays exemplary service to the college, their colleagues, and the students of Gateway.
Professor Louise Petroka was the recipient of the 2021 Faculty Appreciation Award. A professor in GCC's Math and Science Department, Louise was nominated by her colleague Professor Rocky Tremblay. According to Professor Tremblay, Louise excelled in the "…development and enhancement of our Anatomy and Physiology courses. All courses at the college are important, but, given the importance of A&P to our range of clinical programs, Professor Petroka's work this past year has been especially noteworthy."
Clara Mena, Director for Center for Education Services, was the recipient of the 2021 Staff Appreciation Award. Dr. Terry Brown, CEO of Gateway Community College, remarked on Clara's leadership during the pandemic. "Clara's leadership of the Testing Center has been exemplary, particularly with respect to Gateway's Testing Center being the only one open in the state during much of the pandemic. The importance and impact of providing this singular service to our students and to the higher education community statewide cannot be overstated."
In addition to Louise and Clara's recognition, the appreciation ceremony highlighted the Faculty and Staff Award recipients from 2020. Due to the COVID-19 pandemic, an in-person ceremony could not occur. The recipients of the 2020 appreciation awards were the entire full-time and part-time faculty and staff of Gateway Community College. All faculty and staff showed tremendous determination during an unprecedented time. The faculty and staff of GCC successfully shifted to remote operations with resilience, fortitude, and grace.
Past Appreciation Award recipients can be seen on the wall outside the library on the second floor of Gateway's south wing.
---
Preview of next Campus Life News Article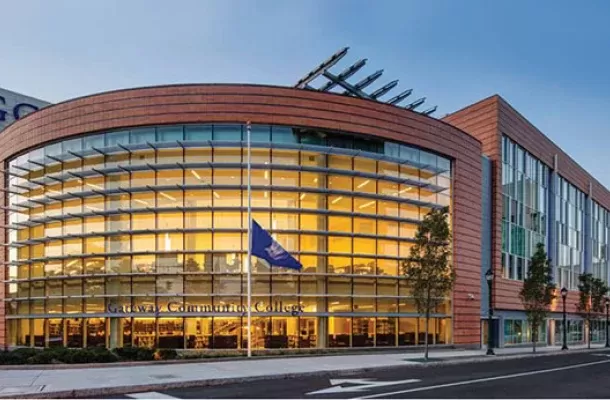 Gateway Community College (GCC) hosts its final Enroll in a Day event on Saturday, August 21 before the fall semester begins on August 26. The event takes place in-person from 9:00 a.m. – 2:00 p.m....
---
Other Gateway Community College News
Latest Academic News
Latest Alumni News
Latest Arts & Culture News
Latest Campus Life News
Latest Community News