News Center
Bringing you the latest news and events from Gateway Community College.
Campus Life News
Blue Table Talk Series at GCC Focuses on Education
Share
Blue Table Talk, a virtual roundtable discussion series for women, by women, debuted at Gateway Community College (GCC) earlier this month with a conversation on mental health. The series continues March 26 at 2pm as it shifts its focus to education. Prominent women from around the college, community, and country are set to join the  conversation on March 26. 
During the Mental Health roundtable, participants heard from Stephanie Perez from Gateway Community College, Alicia Feller from the Southwest Connecticut Mental Health System, and Lashonda Godwin from the University of Maryland Baltimore. 
Office of Student Activities Assistant Director Gillian Farnan, who moderated the March 12 discussion, stated how contributors brought their own expertise to the conversation which is unique to the table talks. 
Farnan commented, "Everyone deserves a voice that should be heard, regardless of who you are and what you believe in."
Confirmed panelists for the March 26 discussion on Education include: 
Licella Arboleda, CSCU Capitol Region, Regional Director of Advising 
Dr. Irene Knauf-Rios, Suffolk Community College Eastern Campus, Chief Executive Officer 
For access to the March 26 Blue Table Talk and all Women's Her-Story events, please visit https://gatewayct.edu/Women-s-Her-Story-Month-Campus-Activities. Additional access can be found through Gateway's Facebook page at https://www.facebook.com/GatewayNewHaven. 
The Blue Table Talk series will conclude on March 31 as panelists will highlight women and entrepreneurship.  
---
Preview of next Campus Life News Article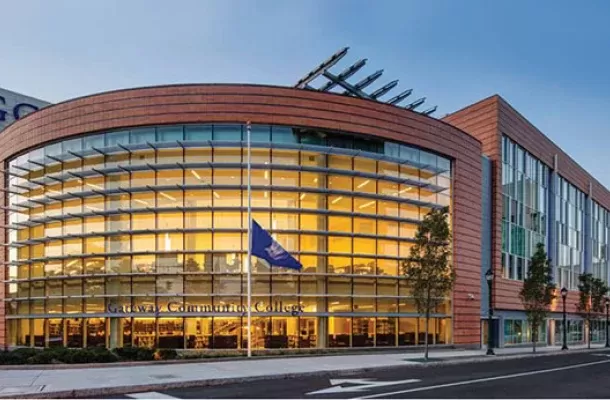 Gateway continued its celebration of Black History Month with a "Panel for Peace & Solidarity II: Moving America Forward". Hosted by GCC's Office of Student Activities, this free virtual panel ...
---
Other Gateway Community College News
Latest Academic News
Latest Alumni News
Latest Arts & Culture News
Latest Campus Life News
Latest Community News