News Center
Bringing you the latest news and events from Gateway Community College.
Campus Life News
Gateway Student Named Oberndorf Lifeline to Completion Scholar
Share
Gateway Community College student Kimberly Alvarez has been selected as a Spring 2020 Oberndorf Lifeline to Completion Scholar. The $1,000 scholarship is designed to assist Phi Theta Kappa Honor Society members in overcoming unanticipated financial barriers preventing the completion of the college credential, an associate degree or certificate while enrolled in college.
Alvarez — who moved to the United States in 2016 from Guayaquil, Ecuador — earned an associate's degree in May 2020 in Computer Science but plans to continue her studies at Gateway as a business major, ultimately transferring to Quinnipiac University to earn a bachelor's degree. After that, Alvarez said, "I would love to pursue my master's and my doctorate as well. Academic success makes me enormously proud and demonstrating my abilities and skills would make me excited and proud of myself."
Earning the scholarship greatly impacted Alvarez's educational experience, helping her stay focused on her ultimate goal of an advanced degree.
"Now more than ever, I am convinced that I am a step further to fulfill my educational goals," she said.
While at Gateway, Alvarez was vice president of Fellowship for Phi Theta Kappa. In the role, she engaged fellow students by providing events like Game Night, raising funds for PTK, and promoting membership.
"Being part of Phi Theta Kappa has been a great honor, an unattainable privilege where I have been able to discover beyond the outside world," she said. "We collected 526 toiletries as part of a service project for Adelbrook residents in Cromwell. Phi Theta Kappa is a family in which we not only see what is suitable for us, the students, but also our community."
Alvarez also was interviewed by Telemundo, a North American Spanish-language terrestrial television network, on behalf of Latino students, about why they should take the census, and welcomed new students as part of Gateway's New Student Orientation (NSAR).
"My experience at Gateway has been the most and foremost incredible and at the same time, thoughtful," she said. "I made so many friends. I made a special friend who exceeded all my expectations in Stacy Walker, my advisor for my major in Computer Science. She advises and teaches me to never give up on my educational process, even based on our own life experiences. My special thanks, too, to the Registrar's Office led by Maribel Lopez for their patience and kindness."
---
Preview of next Campus Life News Article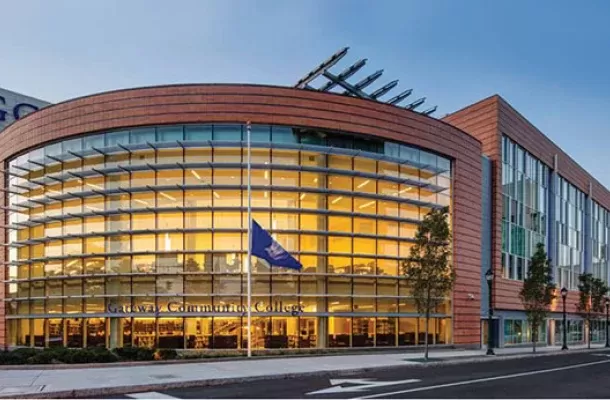 There's good news for Gateway Community College students who did not fill out a FAFSA: They may still be eligible to receive a CARES Act Cash Assistance. The Coronavirus Aid, Relief, and Economic ...
---
Other Gateway Community College News
Latest Academic News
Latest Alumni News
Latest Arts & Culture News
Latest Campus Life News
Latest Community News