News Center
Bringing you the latest news and events from Gateway Community College.
Campus Life News
Gateway's Affirmative Action Plan Approved By CHRO
Share
The Connecticut Commission on Human Rights and Opportunities (CHRO) has approved Gateway Community College's Affirmative Action plan, calling it "complete and thorough in documenting the college's efforts to hire and retain a faculty and staff that is diverse, inclusive, and reflective of our larger workforce and community."
 
In a joint statement, William Brown, Ph.D., Gateway's chief executive officer, and Thomas Coley, Ph.D., president of Region Three, Shoreline-West, said, "This approval creates an important foundation for our program and our future efforts. The AA/EEO program is a team effort and involves many at the college. We have an incredible opportunity to build on these efforts and this plan's success as we grow our EEO/AA/Diversity program."
 
The mission of the CHRO is to eliminate discrimination through civil and human rights law enforcement and to establish equal opportunity and justice for all persons within the state through advocacy and education. It also seeks to establish equal opportunity and justice for all persons in Connecticut through education and outreach activities.
 
"This is a great accomplishment for the college," Brown said. He also offered his appreciation for colleagues who assisted and supported Gateway in the process.
---
Preview of next Campus Life News Article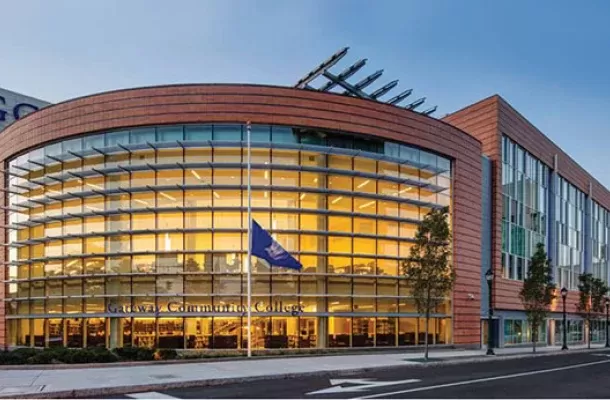 Gateway Community College student Kimberly Alvarez has been selected as a Spring 2020 Oberndorf Lifeline to Completion Scholar. The $1,000 scholarship is designed to assist Phi Theta Kappa Honor So...
---
Other Gateway Community College News
Latest Academic News
Latest Alumni News
Latest Arts & Culture News
Latest Campus Life News
Latest Community News