News Center
Bringing you the latest news and events from Gateway Community College.
Campus Life News
Gateway To Hold Drive-thru Diploma Pick-up Aug. 8 for Graduates
Share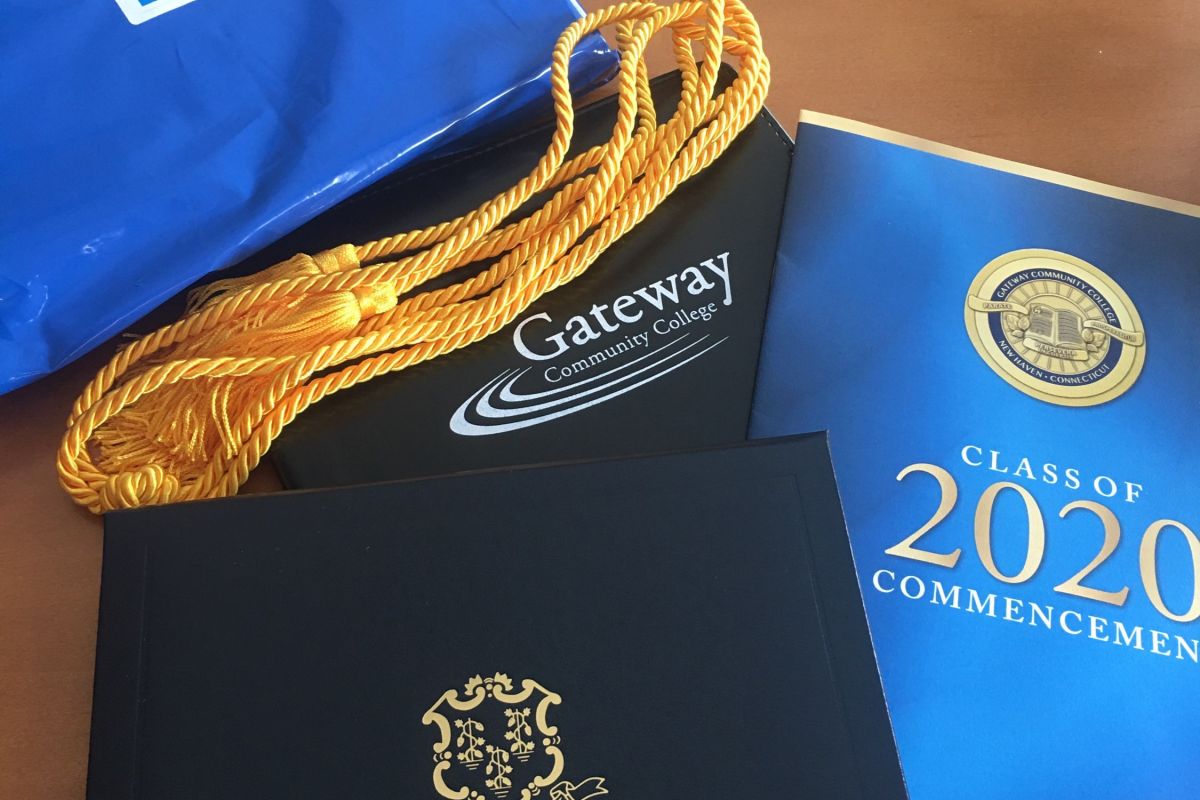 Gateway Community will hold a drive-thru diploma pick-up on Aug. 8, from 9 a.m. –  1 p.m. on Gateway's North Haven Campus, 88 Bassett Road. Students will be assigned a time alphabetically by last name: A-D, E-J, K-N, O-R, and S-Z. Approximately 400 students are expected to attend.
Thomas G. Coley, regional president, CSCU Shoreline-West, and William T. Brown, chief executive officer, GCC, will be on hand to distribute envelopes with diplomas via a lunch tray/white mail bin through students' car windows. Students also will receive a virtual commencement program, an invitation to walk in the 2021 commencement ceremony, a gift from the Campus Activity Board and Student Government Association, and a congratulatory letter from Coley.
 
Faculty and staff will participate while socially distancing, as well as the Student Nursing Association.
 
Students must hand in their Student ID at the time of the diploma pick-up. If they do not have their Student ID, they must present a photo ID. Students should enter GCC's North Haven campus from Bassett Road, and turn right at the top of the hill. Students will be directed to Parking Lots #1 and #2, separated by alphabet.
---
Preview of next Campus Life News Article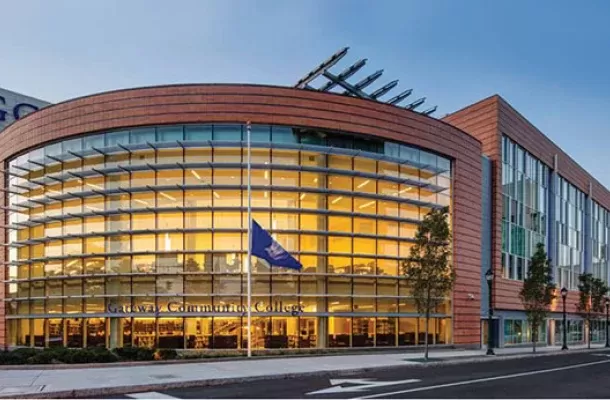 Essex resident and Gateway Community College graduate Kathrin Schroeder received Gateway's Nutrition and Dietetics Overall Clinical Excellence Award this June. The international student, who hails ...
---
Other Gateway Community College News
Latest Academic News
Latest Alumni News
Latest Arts & Culture News
Latest Campus Life News
Latest Community News