News Center
Bringing you the latest news and events from Gateway Community College.
Campus Life News
GCC Student Honored with Awards for Excellence in Nutrition and Dietetics
Share
Essex resident and Gateway Community College graduate Kathrin Schroeder received Gateway's Nutrition and Dietetics Overall Clinical Excellence Award this June. The international student, who hails from Germany, was also chosen as the Nutrition and Dietetics Student of the Year by the CT Academy of Nutrition and Dietetics.
Schroeder came to the United States as an au pair and enrolled in Gateway in 2018 when she discovered the Nutrition and Dietetics program. According to Schroeder, she "always wanted to study something with food and found nutrition." Her interest was due in large part due to her mother, who worked in the field. The rest came naturally, even though Schroeder admitted she didn't do well academically in high school in Germany.
"For me, it was easy to get good grades at Gateway because the teacher-student connection was so personal and it made it so easy for me," she said. "I just love what I'm doing. My English wasn't perfect but I kept trying."
Schroeder participated in three programmatic internships — clinical, food service and community nutrition — which she said made studying easier because they helped her better understand what she learned in class, from a practical standpoint.
According to Marcia Doran, Nutrition and Dietetics program coordinator at Gateway, "Kathrin displayed a passion for learning and always went above and beyond expectations. She consistently supported her peers with difficult concepts and any topic covered. No assignment was too challenging and Kathrin gave 100 percent to all three internships. She received a superb review from all of her site preceptors. In addition, Kathrin earned the highest GPA of her graduating class."
To graduate, students must pass the National Restaurant Association Sanitation exam. From there, graduates are encouraged to take the Commission on Dietetic Registration's registration examination to become a NDTR, a registered Nutrition and dietetics technician, which Schroeder plans to do this fall, when she attends the University of New Haven.
While it's easy to provide nutrition guidance to others, Schroeder admitted that during the Covid-19 pandemic this spring, even she struggled with healthy choices.
"It is hard to eat healthy," she said. "During Corona, I actually gained weight cooking so much! I'm trying to eat more vegetables and fruits, but since I've been home all day, I'm gaining weight."
In the future, she hopes to use Instagram to share her experience, giving advice and offering healthful suggestions to those who may be in a similar boat.
"I'm just trying to use my knowledge to help other people and that helps me, too," she said.
To learn more about the Nutrition and Dietetics program at Gateway, visit www.gatewayct.edu/Allied-Health/Nutrition or contact Marcia Doran, M.S., R.D.N., Program Coordinator, at (203) 285-2390 or email This email address is being protected from spambots. You need JavaScript enabled to view it..
---
Preview of next Campus Life News Article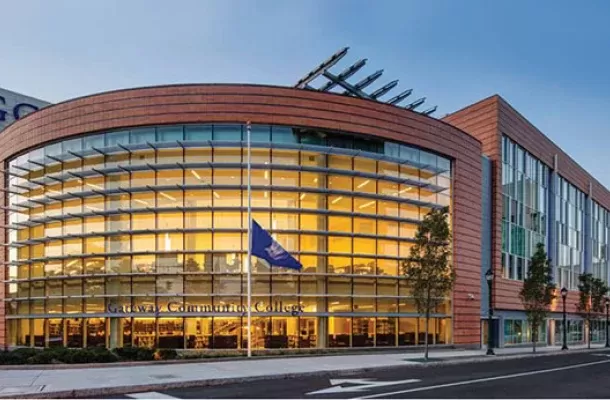 Gateway Graduate Named Student of the Year, President of Honor Society Despite Disability, Personal Struggles When it came to achieving her dream of becoming a nurse, Rahteisha "Teisha" Pittman di...
---
Other Gateway Community College News
Latest Academic News
Latest Alumni News
Latest Arts & Culture News
Latest Campus Life News
Latest Community News