News Center
Bringing you the latest news and events from Gateway Community College.
Campus Life News
Professor Baldassano Inspires Students
Share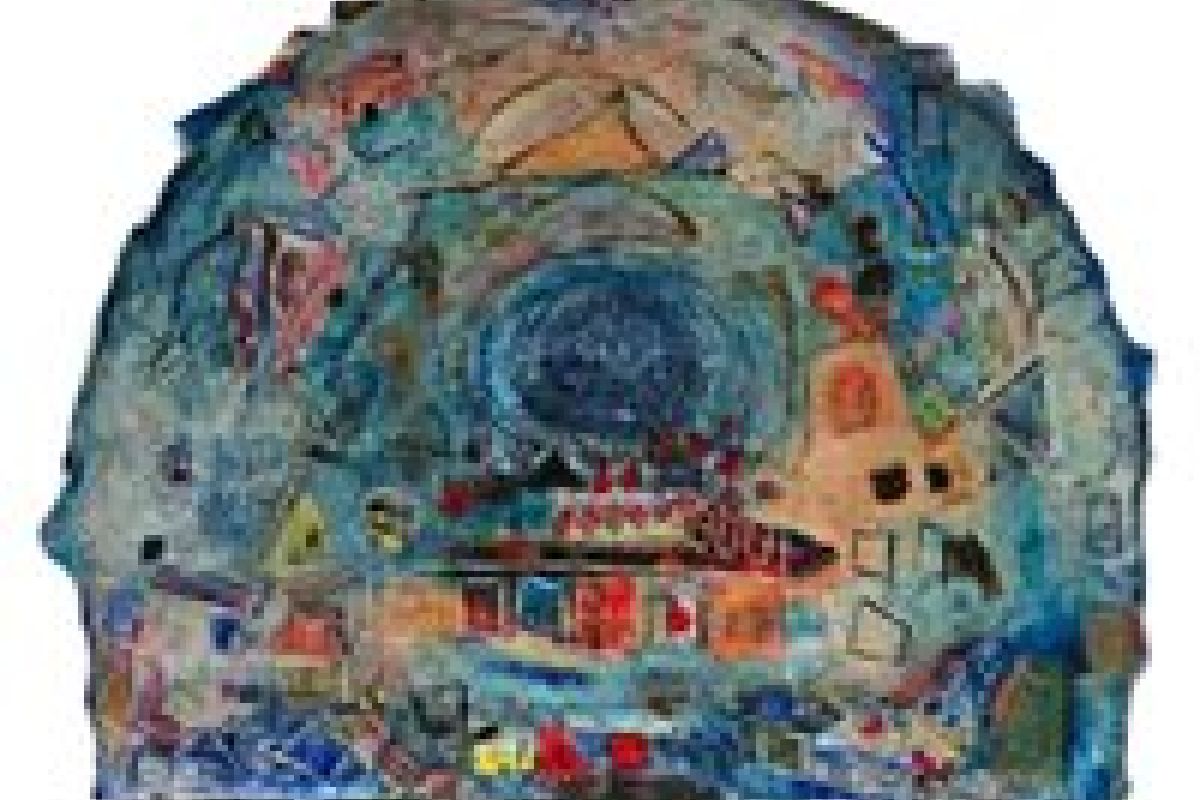 By GCC Student Sierra Owen
Vincent Baldassano, Professor of Art at GCC, has a long history of painting and teaching art at colleges and universities around the U.S, but he didn't always know what he wanted to do. 
At Wagner College in New York, he first majored in biology with a minor in art. Realizing that he was more passionate about art than he was biology, he switched to majoring in art with a minor in biology and graduated with a    Bachelor of Arts from Wagner College. While at Wagner, he wanted to be a medical illustrator, but after seeing the cadavers that they worked from, he decided that it wasn't for him. Continuing his education, he earned a master's in fine arts from the University of Oregon.
Vincent has taught painting and mixed media art at universities and colleges in the Northeast and Midwest, including the Universities of Connecticut, Cincinnati, and Buffalo; the National Academy Museum and School of Fine Arts, NYC, Silvermine School of Art, New Canaan, CT and Gateway Community College, New Haven, CT.
His art has been featured in national and international exhibitions totaling over 50 solo shows and 100 group exhibitions, including The American Academy in Rome, The National Academy School, NY, the Albright-Knox Gallery, Buffalo, NY, The Butler Museum of American Art, Ohio and the Aldrich and Stamford Museums in Connecticut.
In addition, his art been featured in private and public collections in the United States, Europe and Asia, including the Pepsi Cola Corporation, Pfizer Corporation, the New York Federal Building, Housatonic Museum of Art, and the Savannah College of Art & Design.
Recently at Gateway his works were featured in the outside walls of the New Alliance Art Gallery. His "70's" Installation featured eight acrylic on canvas paintings in organic shapes. He took inspiration from the human form, which evolved into a not so human form and focused on more organic shapes. Completed in the 1970's, the works broke free from the standard rectangle shape, taking on a life and shape of their own as they were worked on. Five of his works are on permanent display at Housatonic Community College. 
Alongside of teaching and exhibiting his works, for eight years (1986-1994) Vincent owned a company that shipped artwork worldwide called ArtPak Transport Ltd. Eventually he sold that company in favor of owning his own art gallery, Station Gallery in Katonah, New York. Regardless of what he was doing, it always involved art, and he continued to paint throughout his endeavors.
Besides teaching at Gateway Community College for the past 16 years, he is on the faculties of Western Connecticut State University, and The National Academy of Design.
Vincent is drawn towards teaching at a community college because of the type of student he finds here. He finds that they are the kind of student to really want to go to college, as they have other situations that they are working through and are often first-generation students. Even when working at universities, he finds that students who have previously came from a community college are the ones to really buckle down and are serious about the work they do. He also finds that teachers are more involved at community colleges and believes them to be very good teaching institutions.
Vincent believes very strongly that people should get into art, that it equips people to be flexible in thinking both about art and survival, and even life.
---
Preview of next Campus Life News Article
hose searching for fast and healthy Indian dishes, as well as an understanding of how to incorporate the Instant Pot® into their cooking, learned a great deal during a demonstration on Wednesday, S...
---
Other Gateway Community College News
Latest Academic News
Latest Alumni News
Latest Arts & Culture News
Latest Campus Life News
Latest Community News