News Center
Bringing you the latest news and events from Gateway Community College.
Campus Life News
GCC Instructor Uses Own Student Experience to Encourage Others
Share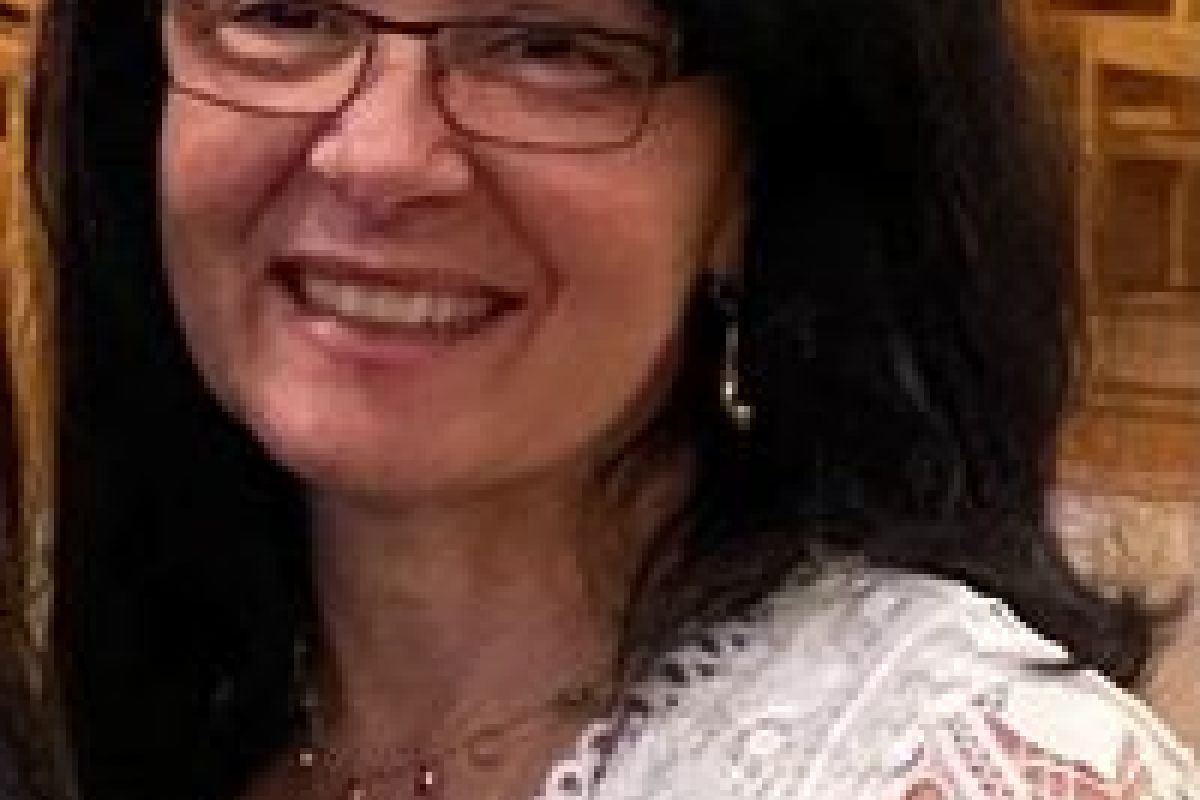 Overcoming barriers and pushing forward, even when the path feels endless, is familiar territory for Certified Nurse Aide Instructor Maria Eugenia C. Jorge, BSN RN, herself a 2010 graduate of the Gateway Community College (GCC) Nursing Program.
Jorge, a mother of four from Orange, had been out of high school for 25 years and was happy in her career as a   patient care associate, twice receiving the Yale-New Haven Hospital Patient Care Associate of the Year Award. Nevertheless, colleagues at the hospital repeatedly encouraged her to become a nurse. Buoyed by their confidence, Jorge decided in 2006 to enroll at GCC, intending to apply to the College's Nursing Program, a selective admission program.
Her first step toward her goal meant completing prerequisite coursework, including a developmental math course she realized wouldn't count as a requirement. Looking at her options as a working professional with a family, she determined that she could complete two classes at a time throughout the year until the nursing program started, allowing her to apply for and complete her associate degree just as her youngest son, then a high school freshman, received his high school diploma.
Fortunately, the encouragement of her work friends was the only push she needed, as she became engrossed in her studies and determined to succeed. Her college experience seemed etched in her mind recently as she spoke about it, mentioning each course in sequence and the details that impacted her, such as the math professor who would regularly check in with her throughout class to see that she was grasping the concepts.
She noted that she seated herself "front and center" in each class to help focus and absorb all of the difficult material. Once accepted into the Nursing Program, Jorge said that it was everything she had hoped for. "I loved it there," said Jorge, who developed a good rapport with nursing instructors and administrators. One of the highlights of the year was being invited to speak to new students at the Nursing Orientation and later hearing from students who remembered listening to her; sometimes they'd meet at the hospital years later.
Jorge said that she relates to her students on many levels. Born in Brazil, she moved with her family to the United States as an infant. Portuguese was the family's native language. Now fluent in Spanish and Portuguese, Jorge sees it as a gift to be able to use her knowledge of languages to better serve patients who aren't able to communicate how they are feeling.
"Being able to translate is a privilege," Jorge said, adding that she sees this as a way to give back to others as her own family had been helped in the beginning.
Besides teaching Certified Nurse Aide for the office of Workforce Development & Continuing Education, she has also worked as an adjunct faculty member in the nursing clinical skills lab. She is a Registered Nurse in the Department of Dermatology at the VA Connecticut Healthcare System. Jorge realizes that her story is relatable to many, some who see their days too full to commit the time to going back to school and yet who also feel pulled to prove that they can create new goals and achieve them.
"I'm living proof that it can be done," Jorge said.
She remembers summer days when she could hear family splashing around in the pool while she was inside studying. Though it was difficult, Jorge said that she felt a sense of purpose much stronger than the urge to give in and join in the fun on those hot summer days.
"I wanted to use this as an example for my children, to prove to my children they can achieve anything they want," she said.
Erika Lynch, acting director of Workforce Development & Continuing Education, noted that Jorge's extensive experience in various roles within the medical field make her an exceptional instructor.
"As a CNA instructor, Maria inspires her students with her wisdom and experience as a CNA, a PCT, and now as an RN. She encourages lifelong learning with every student," Lynch said.
Photo attached: Maria Eugenia Jorge, a 2010 graduate of the Gateway Community College (GCC) Nursing Program, now teaches Certified Nurse Aide for GCC's Department of Workforce Development & Continuing Education.
---
Preview of next Campus Life News Article
GCC Division Director for Allied Health and Nursing, Dr. Sheila Solernou, was selected to serve on the statewide workgroup organized by FEMA and the Global Resilience Institute (GRI) to identify an...
---
Other Gateway Community College News
Latest Academic News
Latest Alumni News
Latest Arts & Culture News
Latest Campus Life News
Latest Community News